Talking Florida Weisse,
with our Head Brewer Pete
7th May 2020
At The Garden Brewery, we're no strangers to sour beers. In the last year we've brewed around 20 different kettle-sours, from kiwi to cherry, blueberry and lavender, to gooseberry and elderflower…
We just like 'em. Maybe it's due to the warm weather in our adopted home of Zagreb, or perhaps it's because we enjoy playing around with unconventional ingredients and vibrant colours. Or, possibly, we're just a bit stubborn, and it's our playful answer to the often asked question,
"When are you guys going to brew more normal beers?"
Our latest release marks the first time we've brewed a Florida Weisse sour. To celebrate the first release of a new series, we ask our Head Brewer, Pete, sour brewmaster and enjoyer alike, five questions about our new strawberry, passion fruit and dragon fruit Florida Weisse…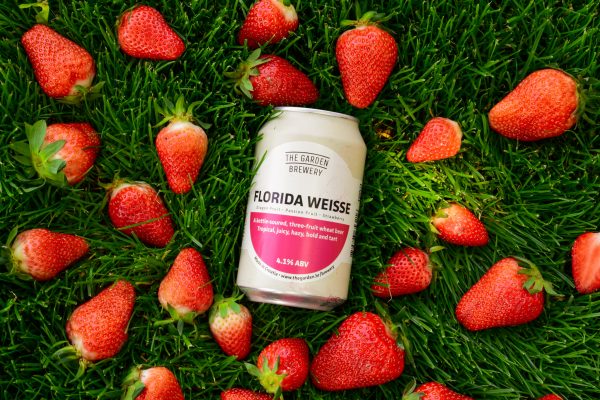 1. What's a Florida Weisse?
A Florida Weisse is a spin on Germany's classic Berliner Weisse style, which is pale, often cloudy, low in alcohol, highly carbonated and refreshingly tart. Rather than showcasing hops, these beers are all about the flavours of the esters of the yeasts. In its namesake city, Berliner Weisse was often served with a fruity syrup (called "schuss", usually raspberry or woodruff flavour) to offset the acidity. However, brewers in the U.S. started experimenting with more exotic fruit versions of these styles… Thus, the vibrant, colourful 'Florida Weisse' was born.

2. Where did you first try it?
Whilst visiting breweries in Tampa in 2017, which was my first stop on a tour across the southern states. Florida isn't particularly famed for its beer scene, but Tampa and St Petersburg, are both brilliant for beer lovers… There's the legendary Cigar City and Angry Chair Brewery, but also smaller names like Cycle, Brew Bus, and Coppertail. It was there that I tried my first Florida Weisse, and it blew me away.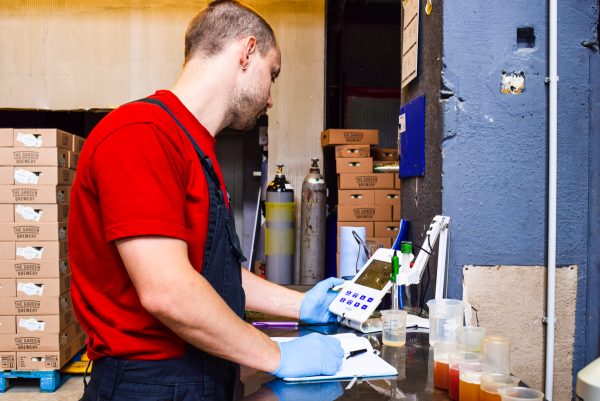 3. How's it brewed?
It's made similarly our house sour in terms of process. Fruit is added into the tank at the end of fermentation, and left to condition for 10 days, but with a blend of tropical soft fruits – passion fruit, dragon fruit and strawberry. We fermented it with a New England yeast to add a fruitier dynamic to the yeast profile, as usually 'plain' sours are made using a pretty neutral yeast strain. We also carbed it a little lower than our usual sours to give it a kind of fruit smoothie character.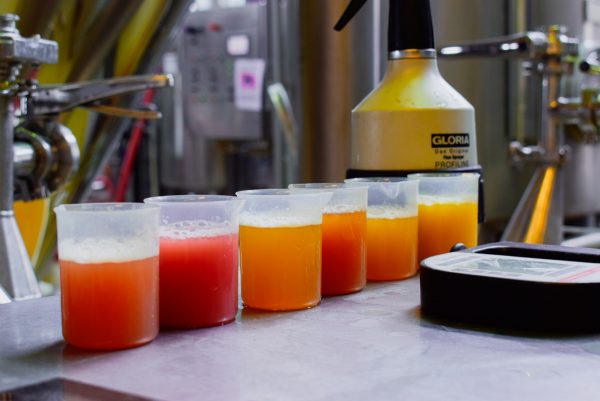 4. What makes it special?
I love that a Florida Weisse can give flavour complexity, without being super 'challenging' – these are flavours that everyone can enjoy. It's a perfect summer drink, and since it seems unlikely that I'll be travelling to Florida anytime soon, it seemed like the perfect opportunity to bring the Sunshine State to us!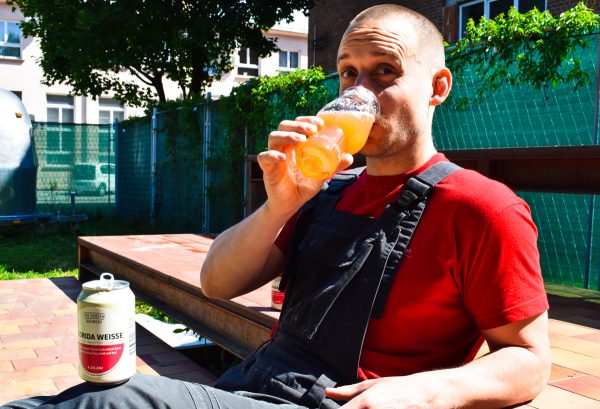 5. Lastly, what dish would you pair with our Florida Weisse,
and what tune would you listen to? 
It would go down a storm with jerk chicken, rice and peas, fresh off the barbecue. As for tunes… Tampa Bay is famed for its death metal scene, but I don't think Morbid Angel really fit the bill here… So, I reckon "Everyone Loves the Sunshine" by Roy Ayers will do nicely!
Hope you guys enjoy the tune, and the beer! Florida Weisse is available now on our shop, and its also included in our latest selection box. Don't forget, we offer free shipping across Croatia, and international delivery to 25 EU nations. To keep in the loop with future releases like this, sign-up to our mailing list and receive 15% off your next order.
Cheers!