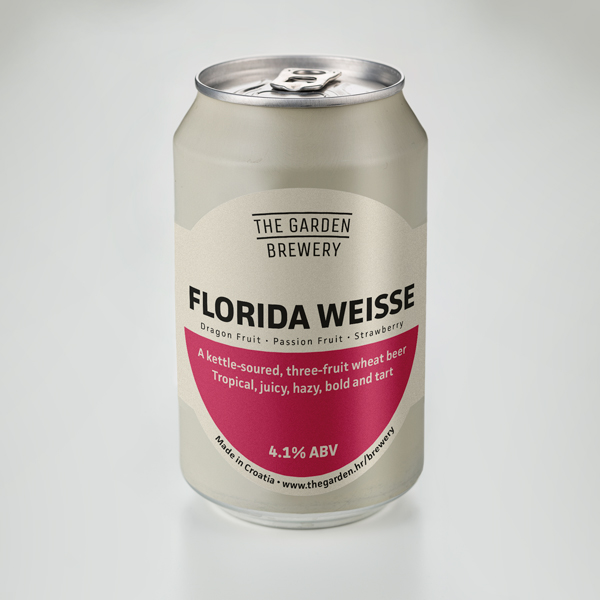 Florida Weisse
Sour
A kettle-soured, three-fruit wheat beer. Tropical, hazy and tart, and fermented with strawberry, dragon fruit and passion fruit. A taste of summer from the sunshine state!
| Style | ABV | IBU | Extract |
| --- | --- | --- | --- |
| Sour | 4.1% | 8 | 10.5% |
Hops Columbus, Zythos
Malts Lager, Dextrin, Wheat, Oats
Yeast Brexit
Adjuncts Dragonfruit Puree, Strawberry Puree, Passionfruit Puree
Tasting notes
The sunshine states favourite fruit combo, with a truck of strawberries added for luck! Our tried and tested berlinner weisse malt base fermented with a blend of east coast ale yeasts conditioned on dragonfruit, passionfruit, and strawberries. Tropical to the very core.
14.99 kn
In stock