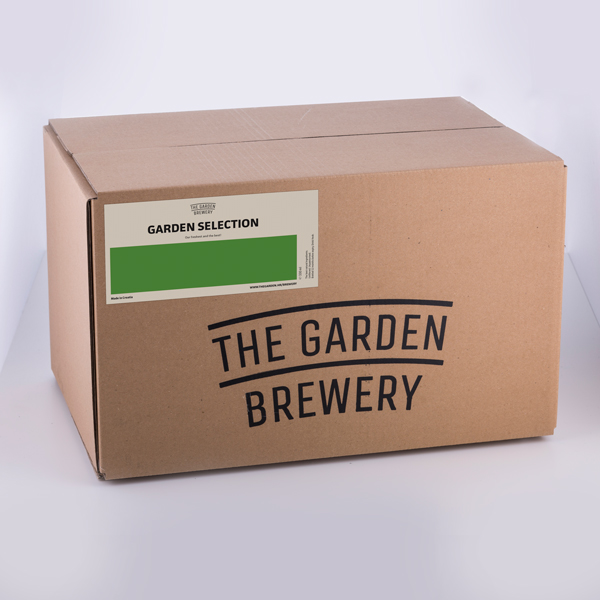 Garden Selection
Our mixed box contains our hand-picked selection of brand new releases, and returning favourites. There's 8 different beer styles for you to try, from hazy and hoppy IPAs, fruity sours, decadent stouts, and crisp refreshing lagers.
The Garden Selection currently includes 4 x Pale Ale (4.8%), 4 x Pilsner (4.5%), 4 x Milkshake IPA (6.2%), 3 x Micro IPA (2.9%), 3 x Hazy Session (4.0%), 2 x Florida Weisse (4.1%), 2 x Raspberry Sour (4.2%) and 2 x Baltic Porter (10.1%).
The freshest taste of our beers available anywhere, delivered direct to your home in just a few days. Enjoy!
350.00 kn