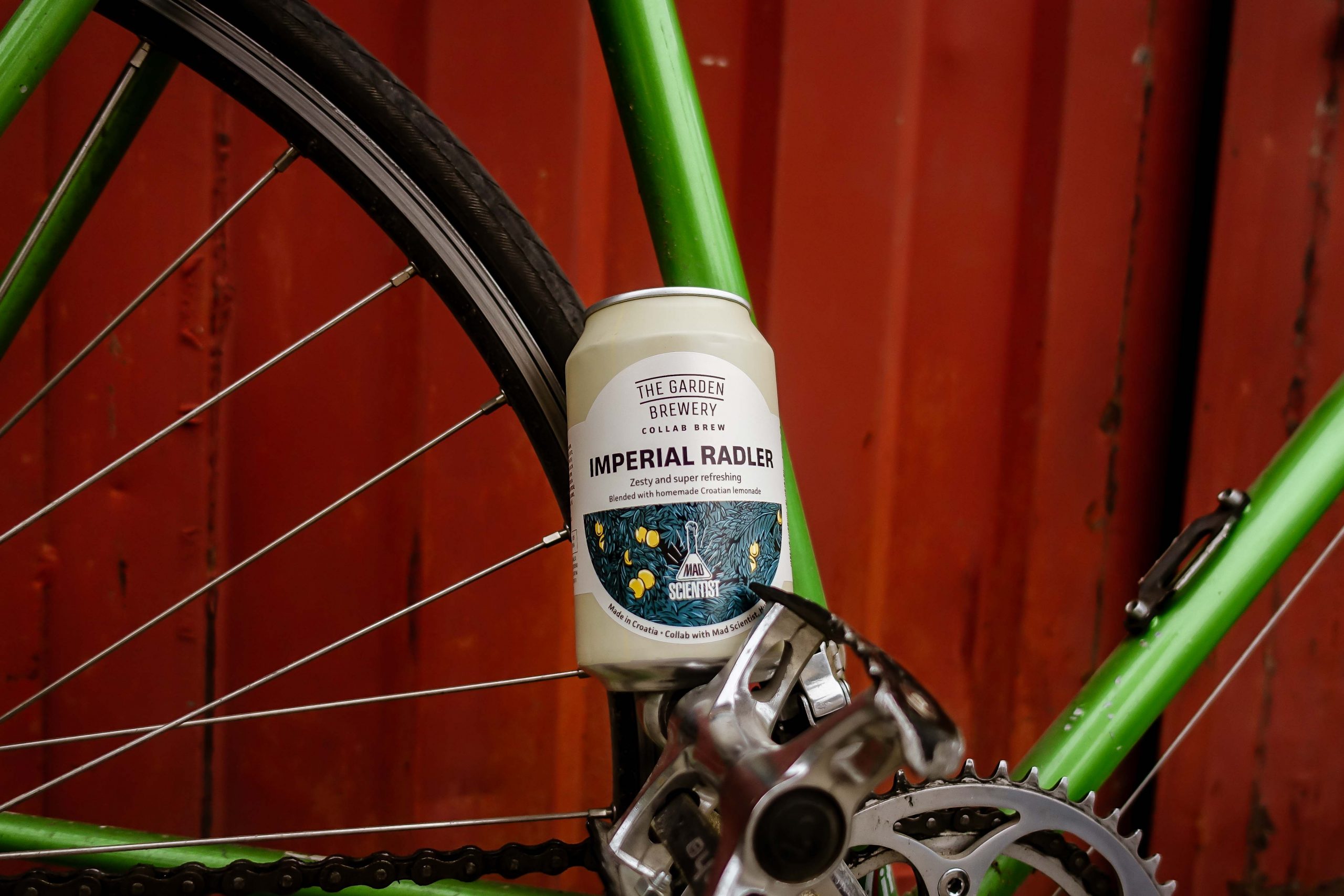 Franz Kugler's Legend
As the legend goes, on a warm summer's afternoon in 1922, a German innkeeper named Franz Xaver Kugler, faced a dilemma. 
His inn, the Kugler Alm, in the small town of Deisenhofen, just outside Munich, Germany, had a huge beer garden with space for thousands of guests. He'd built a cycle route through the forest to his inn so that Munich daytrippers had an easier route to visit, and the inn had become a popular destination for cyclists.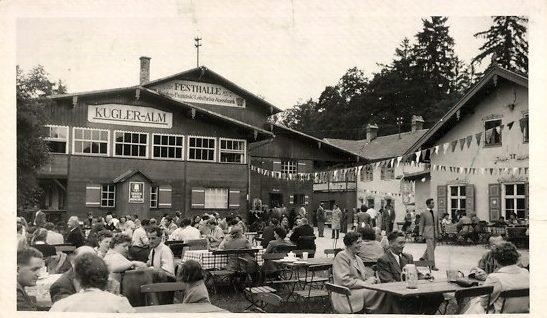 On this particular day, a hoard of thousands of thirsty cyclists (13,000, the legend accounts for) descended upon the inn, demanding a cool, refreshing drink. But, Kugler realised, he didn't have enough beer to quench all the hot and exhausted cyclists' thirsts. How was he going to make his barrels of beer go far enough? Kugler's solution was simple: he began to blend the cyclist's drinks with lemon soda, and called the half-and-half mix 'Radlermaß' – 'Radler' being the German word for cyclist and 'maß' meaning measure.
It's a great story. However, it's very likely to be false. It seems Kugler was a shrewd businessman, and cleverly concocted the story to attract more guests to the Kugler Alm. Radlermaß was, in fact, known in Germany probably as early as 1900, likely to have been invented in one of the social democratic cycling clubs blossoming around this time. 
Our own take on Radlermaß with Mad Scientist Brewery
Over 100 years later, Radlers are enjoyed in vast quantities not just in Germany, but across the whole European region, from The Netherlands to Hungary. There's something about a low-ABV, refreshing and citrusy concoction that suits the warm weather and quenches thirst so exquisitely.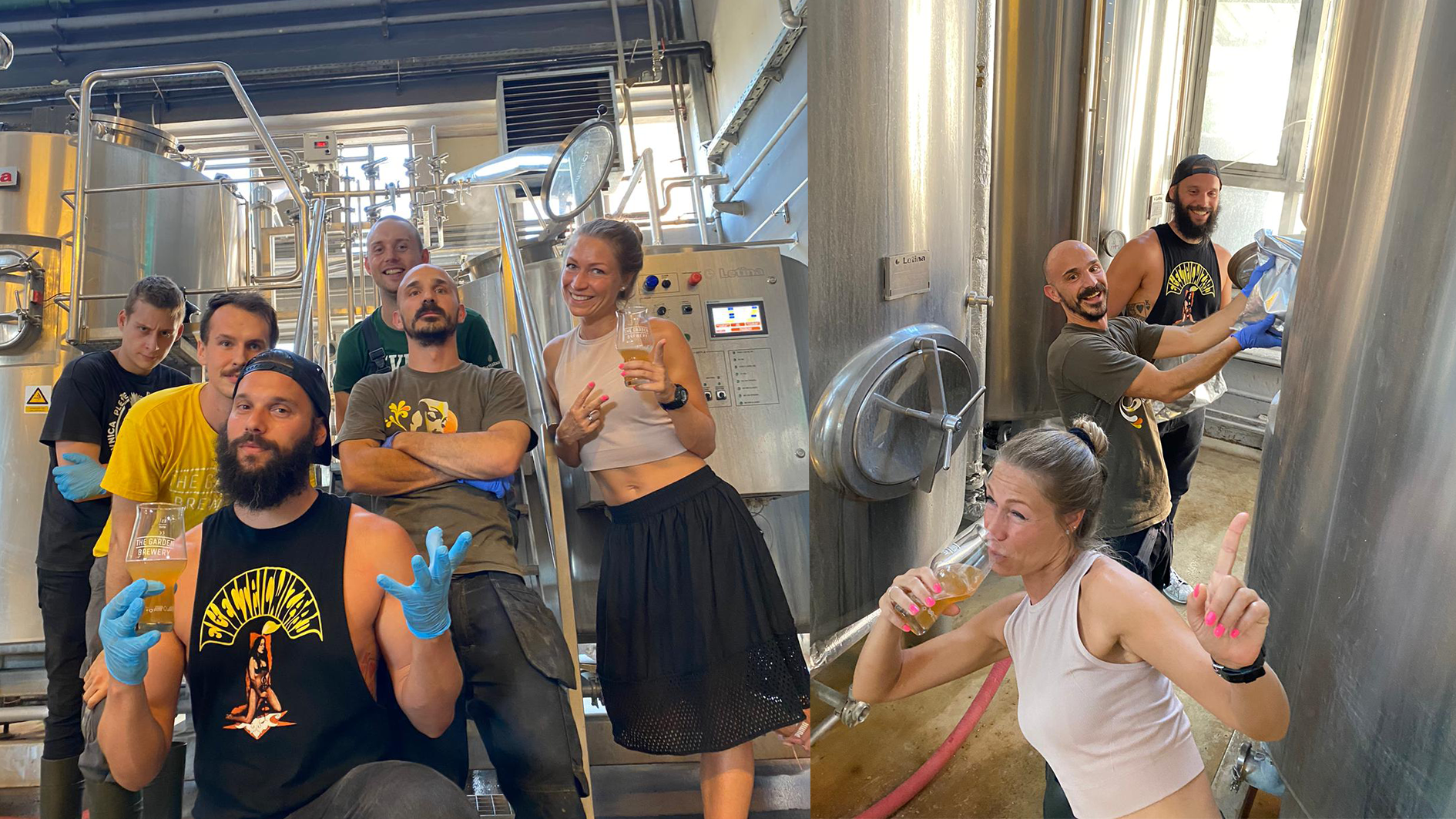 Which is why, when our friends at Mad Scientist – based in Hungary's beautiful capital of Budapest – paid us a visit on a hot June afternoon, we fancied brewing our own version of the favourite summer classic. The Radler we made, in Garden Brewery and Mad Scientist style, is a little stronger than the low-ABV original; although, 'Imperial' in this case means a solid, sessionable 4.2% ABV. 
Because we were blending the lager with lemonade, we brewed a strong, simple lager – at around 10%. The beer was in tank for around a month, and once it had finished lagering, we blended it with 15kg of zested lemons, and lemonade made from 300 litres of lemon juice.
Prost!
Zesty, light and super refreshing, our Imperial Lager is 4.2%. It's crisp, simple – with a big citrus kick from all the lemon zest. So, get it in the fridge, and get on your bike – it's made for hot weather, trips on the bike, and afternoons in the beer garden. We're raising a toast to Franz Kugler, and his cleverly concocted story, and a cool, refreshing Radler on a warm afternoon… Prost!